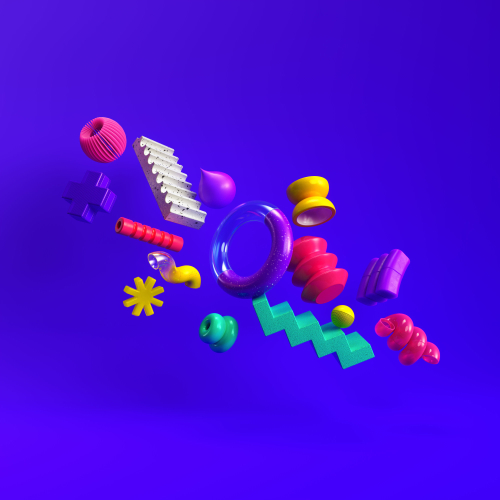 Terms of use
All websites under the twixlmedia.com domain and subdomains are provided by Twixl media. These Terms of Use are the terms and conditions on which we provide the text, software, video's, documents, and all other materials published on our websites (the "content") and the basis on which we allow access to it. Please read them carefully.
This website is for your own private use. By accessing this website, you agree:
not to use this website or its content in contravention of any regulation or legislation;
that you are responsible for any material you send to or upload to this website and that such material is legal, is not offensive and it does not infringe our rights, those of third parties or the provisions of the Legal Notices.
Online Privacy
Our on-line Privacy Policy forms part of the Legal Notices and therefore the terms on which we provide and allow access to this website.
Limitations and Exclusions of our Liability
Our websites and its contents are provided for general information purposes only and nothing on those websites or in its contents is intended to provide professional advice. We do not accept any responsibility for any loss which may arise from reliance on information or materials published on those websites. If you wish to find out more about the information and the materials published, please contact us by email.
We are not responsible or liable for any matter relating to you or any third parties accessing or using those websites and its contents.
We do not endorse nor are we responsible for the contents of websites operated by others that link to this website or that are accessible from it.
Nothing in these Terms of Use or the Legal Notices excludes or limits our liability for fraud or for death or personal injury arising from our negligence or for any other matter in respect of which it would be unlawful or in breach of regulation to limit or exclude liability.
General
Our rights under the Legal Notices may be waived only in writing and specifically.
Governing Law
The Legal Notices shall be governed by and interpreted in accordance with Belgian law and we and you each submit irrevocably to the exclusive jurisdiction of the Belgian Courts in Ghent.
Privacy Policy
1.Introduction
This privacy policy will explain how Twixl media uses the personal data we collect from you when you use our website.
a. our responsibility
As we collect personal data from you and determine the purposes for which and the means by which your personal data is processed, we act as a data controller. This is a responsibility we do not take lightly and therefor appointed a completely independent Data Protection Officer ( DPO) who can be reached at dpo@twixlmedia.com.
b. your responsibility
First, read this privacy policy!
If you're a Twixl media client, you should read the contracts we agreed upon. These contracts can stipulate other specific details.
You supply us with your personal information at your own risk. Although current encryption methods and techniques are very secure, we can't guarantee that every single transfer of data will be 100% secure, nor what hacking techniques will pop-up in the future.
If you're allowed access to our systems, you are responsible for your login and password. Don't use an easy one and do not share it!
If you think your privacy is breached, let us know. You can inform our DPO directly on dpo@twixlmedia.com.
2. How and when do we collect your data?
We use different methods to collect data from and about you including through:
Direct interaction: You directly provide Twixl media with most of the data we collect. We collect data and process data when you:
Register online or place an order for any of our products or services.
Voluntarily complete a customer survey or provide feedback on any of our message boards or via email.
Interact with emails we provide you.
Automated technologies or interactions: We collect personal data when you interact with our websites and digital services including social media platforms, we will automatically collect technical data about your equipment, browsing actions and patterns. We collect this personal data by using cookies and other similar technologies. We may also receive technical data about you if you visit other websites employing our cookies. Please see our Cookie Policy for further details.
Third parties or publicly available sources: We can receive personal data about you from various third parties and public sources as set below:
Advertising networks.
Our partner network.
Identity and contact data from publicly available sources and data brokers
Technical data from parties such as analytics providers and search information providers
Information which is freely available through public internet searches
3. What data do we collect?
Twixl media collects the following data:
Personal identification information Name, email address, phone number, etc.)
Additional identification information IP-address, login, browser type and version, location, OS, information about your visit to our websites, …
information about the use of our website URL-clickstream, viewed products, how long you stayed on a page, …
information about the use of our services trial user, sample app, support tickets, …
information about the use of our services trial user, sample app, support tickets, …
information about our marketing and communication services your preferences in receiving marketing from us and our third parties, your communication preferences, …
information relating to e-mail communications date stamp that the e-mail is opened, links accessed from the e-mail, unsubscribe preferences, …
We don't process any sensitive personal data such as racial or ethnic origin, political opinions, religious or philosophical beliefs, trade union membership, genetic data and biometric data our – to our best knowledge - personal data from children under the age of 16.
4. How will we use your data?
Twixl Media collects your data so that we can:
Process your order and manage your account.
Email you with special offers on Twixl products and services we think you might be interested in.
Suggest specific content to you on our websites.
Pre-fill-in forms for you with your data.
Follow up and help you when you engage for a free trial.
Answer the support tickets and questions you ask us.
Comply with legal obligations.
To compile anonymous statistics
For the purpose of recruitment
When Twixl media processes your order, it may send your data to, and also use the resulting information from, credit reference agencies to prevent fraudulent purchases.
5. How and how long do we store your data?
Twixl Media securely stores your data at our servers in a datacenter in Europe.
We will only retain your personal data for as long as reasonably necessary to fulfil the purposes we collected it for, including for the purposes of satisfying any legal, regulatory, tax, accounting or reporting requirements. We may retain your personal data for a longer period in the event of a complaint or if we reasonably believe there is a prospect of litigation in respect to our relationship with you.
In some circumstances we will anonymise your personal data (so that you are not identifiable and the data can no longer be associated with you) for research or statistical purposes. In this case we may use this information indefinitely without further notice to you.
6. Data Retention
We have put in place appropriate security measures to prevent your personal data from being accidentally lost, used or accessed in an unauthorised way, altered or disclosed. In addition, we limit access to your personal data to those employees, agents, contractors and other third parties who have a business need to know. They will only process your personal data on our instructions and they are subject to a duty of confidentiality.
We have put in place procedures to deal with any suspected personal data breach and will notify you and any applicable regulator of a breach where we are legally required to do so.
7. Disclosure of your personal data
We may share your personal data with the parties set out below for the purposes set out in Section 4, 'How we will use your data':
External third parties such as our Solution Partners, Creative Partners, Integration Partners, service providers acting on our behalf, professional advisers and other authorities/ regulatory bodies
Third parties, to whom we may choose to sell, transfer or merge parts of our business or our assets. Alternatively, we may seek to acquire other businesses or merge with them. If a change happens to our business, then the new owners may use your personal data in the same way as set out in this privacy policy
We require all third parties to respect the security of your personal data and to treat it in accordance with the law. We only permit our third party service providers to process your personal data for specified purposes and in accordance with our instructions.
8. Marketing
Twixl Media would like to send you information about products and services of ours that we think you might like, as well as those of our Twixl Integrators.
• Canvasflow
• WoodWing
• Vjoon
• Enfocus
• Caymland
If you have agreed to receive marketing information, you may always opt out at a later date.
You have the right at any time to stop Twixl media from contacting you for marketing purposes.
9. What are your data protection rights?
Twixl media would like to make sure you are fully aware of all of your data protection rights. Every user is entitled to the following:
The right to access – You have the right to request Twixl media for copies of your personal data. We may charge you a small fee for this service.
The right to rectification – You have the right to request that Twixl media correct any information you believe is inaccurate. You also have the right to request Twixl media to complete the information you believe is incomplete.
The right to erasure – You have the right to request that Twixl media erase your personal data, under certain conditions.
The right to restrict processing – You have the right to request that Twixl media restrict the processing of your personal data, under certain conditions.
The right to object to processing – You have the right to object to Twixl media's processing of your personal data, under certain conditions.
The right to data portability – You have the right to request that Twixl media transfer the data that we have collected to another organization, or directly to you, under certain conditions.
If you make a request, we have one month to respond to you. If you would like to exercise any of these rights, please contact us at our email: dpo@twixlmedia.com.
10. Privacy policies of other websites
The Twixl media website contains links to other websites. Our privacy policy applies only to our website, so if you click on a link to another website, you should read their privacy policy.
11. Changes to our privacy policy
Twixl Media keeps its privacy policy under regular review and places any updates on this web page. This privacy policy was last updated on 27 June 2019.
We recommend that you check this privacy policy regularly to see if any updates or changes have been made.
It is important that the personal data we hold about you is accurate and current. Please keep us informed if your personal data changes during your relationship with us.
12. How to contact us
If you have any questions about Twixl media privacy policy, the data we hold on you, or you would like to exercise one of your data protection rights, please do not hesitate to contact us.
Email us at: dpo@twixlmedia.com
Or write to us at:
Twixl media bvba
Kortrijksesteenweg 1144 N
9051 Gent (Sint-Denijs-Westrem)
Our company registration number is BE 0892.553.121
13. How to contact the appropriate authority
Should you wish to report a complaint or if you feel that Twixl media has not addressed your concern in a satisfactory manner, you may contact the Belgian Supervisory Authority ( GBA or gegevensbeschermingsautoriteit ).
Email: contact@apd-gba.be
Address :
Drukpersstraat 35
1000 Brussel
Cookie policy
Twixl media use cookies and similar technologies for a wide range of purposes in our websites, apps and email communications to deliver our services and to improve your experience.
Cookies enable you to use shopping carts and to personalize your experience on our sites, tell us which parts of our websites people have visited, help us measure the effectiveness of ads and web searches, and give us insights into user behavior so we can improve our communications and products.
What is a cookie
A cookie is a small amount of data, which often includes a unique identifier. Cookies may be sent to your browser when you visit our websites. They are stored by your web browser on your device.
For further information, visit https://en.wikipedia.org/wiki/HTTP_cookie.
The cookie type can be identified by how long it persists and the domain it belongs to.
Session cookie - erased when the user closes the browser.
Persistent cookie - remains on the device for a pre-defined period of time.
First-party cookies - set by the web server of the visited page and shares the same domain.
Third-party cookies - these are stored by a different domain to the visited page from sites such as YouTube or Facebook.
Third Party cookies
Your use of our websites and communications may result in some cookies being stored that are not controlled by Twixl media. This may occur when the website you are visiting makes use of a third party analytics or marketing automation/management tool (such as those offered by Google) or includes content displayed from a third party website, for example, Vimeo. This will result in you receiving cookies from these third party services. Twixl media may not control the storage or access to these cookies. You should review the privacy and cookie policies of these services to find out how these third parties use cookies.
Types of cookies
We use the following cookies:
• Essential cookies.
These are cookies that are required for the operation of our websites. They include, for example, cookies that enable you to log into secure areas of our website, use a shopping cart or make use of e-billing services.
• Site preference cookies.
These are cookies that record your preferences when visiting our website in order to make any return visit more relevant. For example, when visiting our learning and support site, you may specify a country-preference which will persist when you return to one of our websites.
• Analytical/ performance cookies.
They allow us to recognize and count the number of visitors and to see how visitors move around our website when they are using it. This helps us to improve the way our website works, for example, by ensuring that users are finding the information they are looking for easily.
• Functionality cookies.
These are used to recognize you when you return to our websites. This enables us to personalize our content for you, greet you by name and remember your preferences (for example, your choice of language or region).
• Targeting cookies.
These cookies record your visit to our websites, the pages you have visited and the links you have followed. We will use this information to make our websites and the information displayed on it more relevant to your interests. We may also share this information with our partners for this purpose.
• Advertising cookies.
These cookies record information about your visit to our website, the pages you have visited and the links you have followed. We will use this information to re-target you with what we deem to be relevant information when you visit other third party websites, such as Facebook, Google, …
• Web beacons.
Web beacons, also known as single pixel or clear gif technology, or action tags, may be used on our websites and communications. This technology tells us which visitors clicked on key elements (such as links or graphics) on a web page or email. When you ask us to send you promotional information or a newsletter, we may use web beacons to track which emails are actually opened. We use this information in order to optimize our content, services and communications.
Web beacons usually function with cookies and can be turned off by disabling cookies (as explained in the previous section). Some email software and web browsers can also be configured to stop pictures being downloaded automatically. This will also prevent the web beacon from functioning until you decide to download the pictures.
How to disable cookies
You can choose to accept or decline cookies. Most web browsers automatically accept cookies, but you can usually modify your browser settings to decline cookies if you prefer. But be aware that because cookies are used throughout our websites or any other website, disabling them may prevent you from using certain parts of those sites. The Help function within your browser should tell you how to restrict or block cookies, or you can use one of the following links:
Cookie settings in Chrome
Cookie settings in Safari mobile for iOS
Cookie setting in Safari macOS
Cookie setting in Internet Explorer
Cookie settings in Firefox