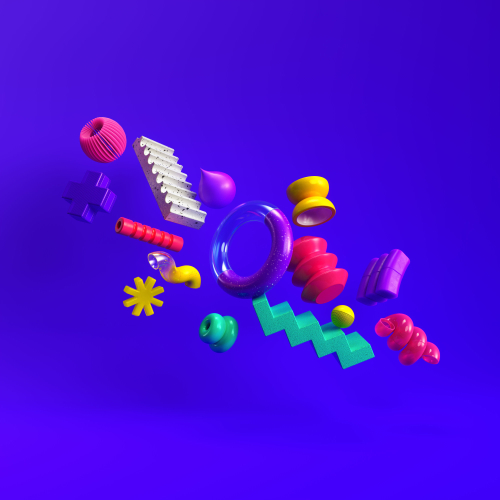 PDFs in apps
Laurent Gerniers
25-10-2023
Cost-effective Digital Publishing with Twixl
Three Content Options: Tailoring Your Approach
In the realm of digital publishing, magazine creators stand at a crossroads with three content options: InDesign, HTML, and PDF. The choice revolves around your workflow and overarching digital strategy. If your primary focus is on print, PDF or InDesign might be your natural choices.
InDesign: Enrichment with a Cost
Opting for InDesign allows you to enrich content with interactivity using a trusted editor. However, this route comes with a downside: the high labor costs associated with adapting content to fit the different form factors of tablets and phones.
PDF: The Simplicity of Familiarity
For those adopting a print-first strategy, the PDF approach is straightforward and familiar. It offers the closest resemblance to the print magazine experience, retaining the feel of flipping through pages. However, the inconvenience arises when readers have to zoom in to read articles, especially on smaller screens like phones.
HTML: The Pinnacle of Experience
HTML, on the other hand, stands as the pinnacle of reader experience. It excels in responsiveness, quick loading times, and compatibility with various devices. Yet, transitioning from print to a web format can be challenging due to the need for a different workflow and proficiency in web editors.
Tailoring Strategies: Finding Your Fit
A dedicated digital or multi-media strategy often aligns with the InDesign or HTML formats. On the other hand, if a print-first approach is your preference, the PDF format seems more suitable.
Recognizing the pros and cons of each strategy, we offer publishers the flexibility to choose or even combine different formats within the same app. This empowers them to test and determine what works best for their unique circumstances.
The Power of PDFs: Simplicity and Accessibility
The PDF format offers a straightforward approach—publish and readers receive a clear replica of the print edition. Within the digital environment, we replicate the convenience of a two-page display on tablets, phones, desktops, and laptops. Our features include a table of contents, saved reading positions, hyperlinks, and search functionality. Additionally, pinch and zoom capabilities cater to readers' comfort, enabling them to customize their reading experience.
Content Presentation: Elevating the Experience
However, merely presenting content is not enough. Many publishers overlook this crucial aspect when delivering PDF content digitally. Often, they provide a single overview page and keep adding new issues on top of the list each month or week. This approach sends the wrong message to digital readers, indicating a lack of effort and respect for the medium.
To address this, consider working with a featured issue, offering more information about the content readers can expect. Employ metered access by creating a short PDF with free articles to entice engagement. Establish a dedicated section for featured issues with an annual overview. Moreover, offer a downloaded issues section to allow readers to manage their content and prevent data overload.
Beyond the Content: Engaging Strategies
Taking it a step further, a newsletter becomes an effective tool. Publishing content to subscribers isn't enough; you must inform and guide them toward new offerings. Harness the potential of social media by promoting specific articles and providing website links. Leverage push notifications to keep subscribers in the loop and even direct them to specific articles.
Even within a print-first strategy, integrating digital media can be immensely beneficial. It not only enhances reader engagement but also revitalizes renewals and attracts new subscribers. The key lies in using these mediums strategically to support your overarching goals.
In conclusion, your strategy is the cornerstone of success. Treating an app or website as an add-on to your print offering is a missed opportunity. The lack of prioritization is evident and reflects in user appreciation and subscription renewal rates.
Balancing Cost and Experience: The Twixl Advantage
Minimizing costs while transitioning to mobile and web is reasonable, but remember, embracing digital opens up a realm of new tools and possibilities. These tools can help support existing subscribers, keep them engaged, and even convert new readers into dedicated subscribers.
The cost-effective PDF approach remains valuable, and Twixl equips you with tools to create a pleasant reading experience within apps and on websites. However, if extending your support to phones is a priority, evaluating the transition to responsive HTML for your content is essential.
Inspiration in Action: Showcasing Excellence
Look to examples like Fly Fisherman Magazine for apps that effectively provide PDF content in an attractive and engaging manner (Download for iOS or for Android). By adopting the right strategy and tools, you can elevate your digital content, resonate with your audience, and steer your publication toward success.
Any questions?
Twixl media has delivered a best in class mobile app platform since 2010. This content has been created with the invaluable support of three Twixl Alliance partners. They stand ready to assist you in shaping your digital strategy, crafting your mobile app, and effectively promoting your offerings: