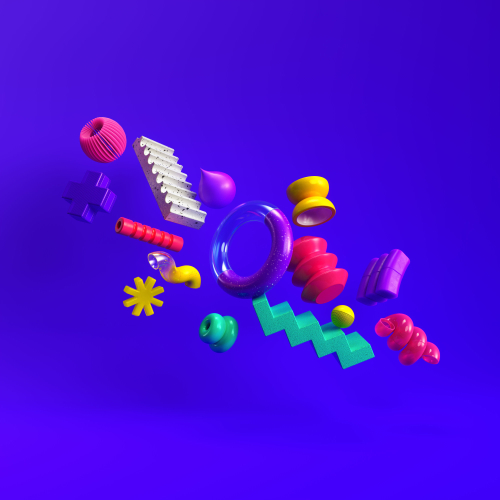 Earnings models for apps
Laurent Gerniers
04-12-2012
Market
What are the needs that exist in the app market today?
When talking about "apps", we can make a distinction between four types of apps. Games, functional apps, productivity apps and content apps.
Functional apps being apps which makes life easier, which makes something convenient. e.g. a weather app, an app that reports the current traffic situation, …
A productivity app being an app to work with, to register information. e.g. programs like iPhoto, Keynote, Numbers, but also custom made apps for order picking, for surveys, …
Content apps are providing, as you could assume, content and quite often news information to the reader.
In most cases you would think about a magazine or a newspaper but there's a lot more. Just about any type of content that can be printed can also be published on a tablet: product brochures, annual reports, leaflets, manuals, brand magazines, newsletters, product/sales presentations, research reports, …
Consumers demand functional and productivity apps. These are apps that can offer clear added value. The willingness to pay for these apps is sometimes limited, so it is important to go for volume.
Consumers also demand personalized information. This includes both general information and product information. Once again, people's willingness to pay is rather limited, and they will certainly be doubtful about paying for content when it comes to product information. Nevertheless, the need is there.
In the enterprise market there is also a demand for apps for both internal and external use. These are both productivity apps and content apps.
Some apps can increase employee productivity, such as tools for taking orders using an iPad.
Content apps are product presentations, price lists, manuals and catalogues, and also newsletters, "branded" magazines etc.
What type of apps is a tool like Twixl Publisher recommended for?
Twixl Publisher is a tool that can be used to develop content apps. These are apps where the content is most important. Examples include branding apps, product presentations, manuals, catalogues, brochures, enriched books, annual reports, newsletters and magazines.
These are apps where the design and the enrichment of the content are most important, so they're definitely not productivity apps.
It is important in this context that the process of creation can be started from InDesign so that it is easy to define the layout and use existing documents as a starting point if they are available. This creates a faster time to market.
In the current market, applications of this kind will often be created alongside traditional print documents, so once again both/and is best: a printed magazine and a tablet magazine, annual report, newsletter or brochure. Sometimes, however, the print edition can be completely replaced, for example in the case of manuals or catalogues.
Publishing free applications
Nowadays, when we talk about free applications these are usually informative applications or branding applications intended to emphasize or maintain a relationship with a specific target group or initiate a new relationship.
Examples include product presentations, annual reports, branding magazines etc. In these situations it is important to get a grip on your target group and make effective use of analytics. It is important to seek to maintain regular contact with the target group so that the information can be adapted as closely as possible to suit them. In these situations CRM quickly becomes an important aspect.
The earnings here come not from the app itself, but rather from product sales and brand loyalty. The app supports an image and offers even better perspectives on the needs of the target group.
Please note that it is once again recommended to use kiosk applications because they create a connection over a period of time between the user and the applications, which extends to subsequent versions that are published. The other side of the coin is that there is a download cost per issue.
Publishing paid applications
Paid applications are traditional publications such as enriched books, magazines and news content. In these situations the reader must clearly perceive the added value so that they will be willing to pay for the content. Here we are always talking about multi-issue apps where it is necessary to have a combination of both subscriptions and sales of individual issues, and there is a cost per download or per subscription.
Depending on the target group, some magazines can cover their costs and become profitable in their own right more quickly than others. For example, magazines for people working in the IT sector or photographers will be more successful than those aiming at gardeners. That is because the level of tablet penetration is much higher in some target groups than in others.
Developing applications
The first trap that many people fall into is the idea of developing an app free of charge in the hope of making a profit from sales of the application.
In today's (still very new) market, this is a risky undertaking. This is not because of the content or the idea behind the app, but because of the target group for the app, which is sometimes still relatively small. There are already a lot of tablet users, but they are still only a fraction of the population as a whole. Your target group is smaller by definition. In addition you need to be able to communicate with your target group in order to raise awareness of your app. This is also not easy if you only have a limited budget available.
Up to now a large number of publishers have developed different content apps, but only a few are making money from them. Even the largest publishers with the best-known names are not currently managing to make their apps profitable. This is not only because of the quality of their apps but above all it is about the size of the target group and their willingness to pay for the app / content. At present we are still in a virtual marketplace where it is important to gain market share and the aim should not be to make money quickly.
One lucrative market where there is a high level of demand is enterprise apps. Many organizations use tablets for their sales force or their service teams and need to develop high-quality documents for these media. One example of this is in the pharmaceutical industry, where tablets are becoming increasingly commonplace and large budgets are available for ongoing development of apps (presentations). These businesses are now developing tailor-made applications which in many cases are written entirely in HTML. This is a very expensive and time-consuming process for businesses that are used to working with traditional print agencies. It is a real revolution for product managers, since they have to work with completely different suppliers who are not aware of their needs. There is a market here for many agencies, which also opens up new opportunities, specifically branding apps and branded newsletters, making it possible to move on to applications for the public that will create a connection between the reader and the brand.
"Tabletising" information
There is also a need in the market for tabletisation of information that already exists in printed or web format. Promotional leaflets, manuals, product guides and catalogues are all examples of this. Many businesses want to minimize the number of these documents that are printed in order to save costs. Initially they want to translate the existing materials into a tablet format on a 1 to 1 basis, without adding any value. At a later stage, when the use of tablets is more established, they will be able to move on to enrich this content. Twixl Publisher products are the perfect tool for this, since they make it possible to start with existing documents and convert them to tablet format according to an established pattern. As a printer or agency you can really make a difference in this area by offering this service to your customers. What is more, a Twixl media partner can help you to integrate Twixl Publisher in existing workflow systems so that the conversion process takes place even more smoothly.
Vision for the future
Tablet publishing is clearly a market that is poised to explode over the next few years. Particularly in the area of development, there will be a need for people who understand the needs of the medium and are able to develop for it effectively. This is the medium which is situated at the crossroads between print and web. It is the place where layout and interactivity meet. At the same time, analytics will also become increasingly important. Readers are very demanding, but on the other hand the publisher also needs to know what those demands are and to what extent he/she is meeting them.
Time to market will also become more and more important. Due to the personalized nature of the information involved and the multiple communication options available to customers, they will be able to obtain information via a number of different channels. It will be important to ensure that their preferred channels are the first ones to distribute the information they want.
For digital (web) agencies, the challenge will be layout. For traditional print agencies, the most challenging aspects will be interactivity and dealing with new formats such as audio, video and web content. While very attractive applications can already be developed by personnel with their existing abilities, in future there will be different types of people working on the same app and a designer, a programmer, a video editor and a full project manager will all be required. These will increasingly be fully-fledged projects rather than the add-ons they are today.
The aspect of back-office integration and analysis of usage data from apps will also become more important. CRM integration and continuous adaptation of the app to suit the needs of the target group will become an everyday activity.
Apps will become an increasingly important part of the relationships between customers and brands and between customers and suppliers.