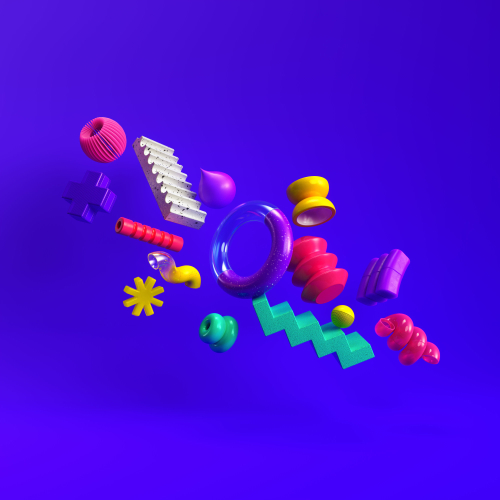 App Store Optimization (ASO) Guide
Twixl Media
03-06-2020
How-To
Today there are nearly three million Android apps on Google Play and over two million iOS apps on Apple's App Store. How will anyone find your app?
Your brand might be known, as well as your magazine title, but how are you going to attract users who don't know you and, if they find you, how are you going to convince them that your app is of value to them?
The key is having a strong app store optimization strategy.
What is app store optimization (ASO)?
App Store Optimization (ASO) or App Store SEO is the process of optimizing an application listing in the app stores, in order to maximize its visibility.
It has two dimensions:
SEARCH: How will people find you?
EXPLORE: When users browse your product page or store listing, why will they decide to download your app?
The goal is to increase traffic to the listing and improve your conversion rate to generate the maximum volume of organic downloads.
ASO = Traffic + Conversion.
This process requires a critical understanding of how the stores work, how your target groups behave, and which are the most relevant keywords they will use to find apps or discover new ones like yours.
APP STORE OPTIMIZATION is a process. It's not a magic recipe. It has a lot to do with market research and what your competitors do (you'll often want to be found for the same keywords!).
ASO is not something you can do once and then be finished.. App Store Optimization needs to be done on an ongoing basis
Mechanics of ASO
Unfortunately, we don't know the true algorithms Apple and Google are using, and they frequently change. However, we do know that some things can affect your app store rankings more than others.
We identify On- and Off-metadata factors.
On-metadata factors are elements you can master or modify within App Store Connect or Google Play Console. You are 100% in control.
These elements include app name/title, description, short description, subtitle, promo text, keywords, categories, app icon, screenshots, and video.
Off-metadata factors are elements you can't control 100%: app size, speed of installs, ratings, and reviews.
App store optimization tips & best practices
Let's dive deeper into each of those elements and better understand how to optimize your App Store product page and ranking.
Know your customers and research your competition
While you are still in the process of developing your app, it is a good idea to do some research about your target groups and how your competitors perform. To optimize your product page/store listing, you need to know how your competitors present themselves, which keywords and sales argumentation they use, but also how you can be different.
To identify your target groups, it is also useful to know how users of your competitors' apps searched for those apps. A tool like App Annie or apptopia can be helpful. They identify the keywords your competitors are using and their popularity.
If you have the budget to do some real market research, try to understand the reasons your target groups download and use your app and how you differentiate from your competitors.
With that knowledge you'll be able to define how you want to present yourself. Are you going to use the same keywords as your competitors or are you going to use more unique keywords that associate with your individual value proposition? Are you going to try to reach a top 10 ranking for some very popular keywords or do you prefer to get a top spot for some keywords with a lower search volume? Are you going to emphasize some features where your competitors also have a strong offer or are you going to emphasize those features unique to your offer?
ASO is a continuous process so once your app is in the store you should continue to monitor the performance of your competitors with regular intervals and continue to optimize the keywords you are using.

Choose the right app name & subtitle / Use a descriptive title
The app name is one of the most important ranking factors for both search result rankings and your conversion rate. It is the first impression users will get from your app.
App Store Connect allows up to 30 characters each for your app name and a subtitle. Google Play offers only a title of up to 50 characters.
Choose a simple, memorable name that is easy to spell and hints at what your app does. Be distinctive. Avoid names that use generic terms or are too similar to existing app names.
Use your brand name but keep it short and combine it with some of your core keywords.
Keywords used in your app name have a higher impact on the algorithms used by the app stores than the ones used in the keyword field. But keep in mind that the conversion rate is also important for those algorithms and if you think using popular keywords will make your app get a better ranking, you could end up with a lower ranking, if those popular keywords don't match with your app offering.
Avoid using special characters or symbols. These are not URL-friendly and the stores will then use your app's numeric ID.
The subtitle (iOS) is a 30-character field and appears below your app's name throughout the App Store. It is intended to summarize your app in a concise phrase. Consider using this, rather than your app's name, to explain the value of your app in greater detail. Avoid generic descriptions such as "world's best app." Instead, highlight features or typical uses of your app that resonate with your audience.
The subtitle also affects keyword ranking so we can also use this field for adding more relevant keywords.
You can only update the app name and subtitle when you submit an update of your app, you can't update it as such, because it also needs to be reviewed.

Create a compelling description / Describe your app properly
The description of your app should highlight the unique value, features and functionalities of your app. Make it a concise, informative paragraph followed by a shortlist of the main features.
What does your app do?
What problem does it solve?
How will it make the user's life easier?
List some social proofs and awards.
Your app's description should be targeted towards your customer base, rather than a search engine index. Use your description as a call-to-action for potential customers. Speak the language of your users, let them know what makes your app unique and why they will love it. The first three lines of your description are the most important — this is what users can read without having to tap to read more. Every word matters, so focus on your app's unique features. (Only 5% of users will click the 'read more' button)
If possible, provide a list of some social proofs, awards and honorable mentions, and don't forget to include your app's social media links.
There is a major difference in using keywords between the Google Play Store and Apple's App Store: in the Play Store, you are encouraged to repeat important keywords throughout the App Title and Description (Short and Long) up to 5 times. However, in the App Store, repeating keywords in the App Title, Subtitle and Keyword fields is considered a waste of precious keyword space.

Don't forget the promotional text (iOS) or the promo text (Android)
It appears above the description and is up to 170 characters long. It is meant for sharing the latest news about your app such as limited-time sale, new features, etc.

Developer name
Both Apple and Google mention the developer name. It does not have a big influence on your ranking but it can help for cross-marketing other apps. If someone likes your app, other apps you publish may be of interest as well.
A positive historical record of the developer can have a big effect on rankings and can help your app to get featured on overview pages like Today and Apps on the App Store or the Editors' Choice on Google Play.
For corporations that ask agencies to develop their app, never ask them to submit your app in their name. It is your app; it is your business and you may want to have more apps in the future. It's like how you would work with a white label company. You wouldn't do this if you're serious about your brand!

Stand out with a unique icon
Your app icon will create the all-important first impression and it will be an important bearer of your identity. The colors and the font will create an expectation that should align with your identity. Work with a graphic designer to create an icon that is simple yet recognizable.
Ensure the icon is legible in all sizes, avoid adding unnecessary visual details.

Next to that first impression, your app icon will be important to make your users use your app frequently. The more your icon stands out, the better your users can recognize it.
Look at the icons of WhatsApp, FaceTime, Netflix, Uber, and YouTube, to name a few. Also look at most of Apple's or Google's app icons. Simplicity and recognizability is key!

Pick the right category
Categories on the App Store help users discover new apps to meet their needs. You can assign a primary and a secondary category to your app. The primary category is particularly important for discoverability, as it helps users find your app when browsing or filtering search results, and it determines in which tab your app appears on the App Store.
Placing your app in the proper category is helpful for users who are browsing apps by category, but it is also the best practice for helping your app to rank well.
To define which category will be the best fit for your app, look for the category that best describes your mobile app. It's useful to check just how many apps there are in each category you are considering; choosing the least competitive category will give your app a better chance of ranking closer to the top.
Finally, look at the estimated app worth (EAW) of the apps near the top of those categories. Putting your app in the one with the lower numbers may be to your advantage.
Be sure to select the primary category that is most relevant. Choosing categories that are not relevant to your app may cause Apple or Google to reject your app when you submit it for review.

Include screenshots and add an app preview video
Next to your app icon, screenshots are the most important drivers for CTR and conversion.
On App Store Connect you can publish up to 10 screenshots and on the Google Play Console 8. Please make sure to use that space.
A video increases the install rates even more. You can also include an app preview video, that will show up as the first screenshot. Although you can add up to 3 video previews, we recommend to only use one. Too much animation will just push users away.
Screenshots highlight the main features of your app and provide some additional details. In a search result on a phone, one will get to see only 3 screenshots in portrait and one in landscape. On a tablet, only 2 in portrait and one in landscape. If possible, use portrait screenshots and create your video in portrait too.
A screenshot doesn't need to be just a screenshot, it can also be a visual as long as you deliver it in the format the app stores require. You can make a visual where part of the visual is a screenshot but where you can also add text or a title. This enables you to better introduce specific features.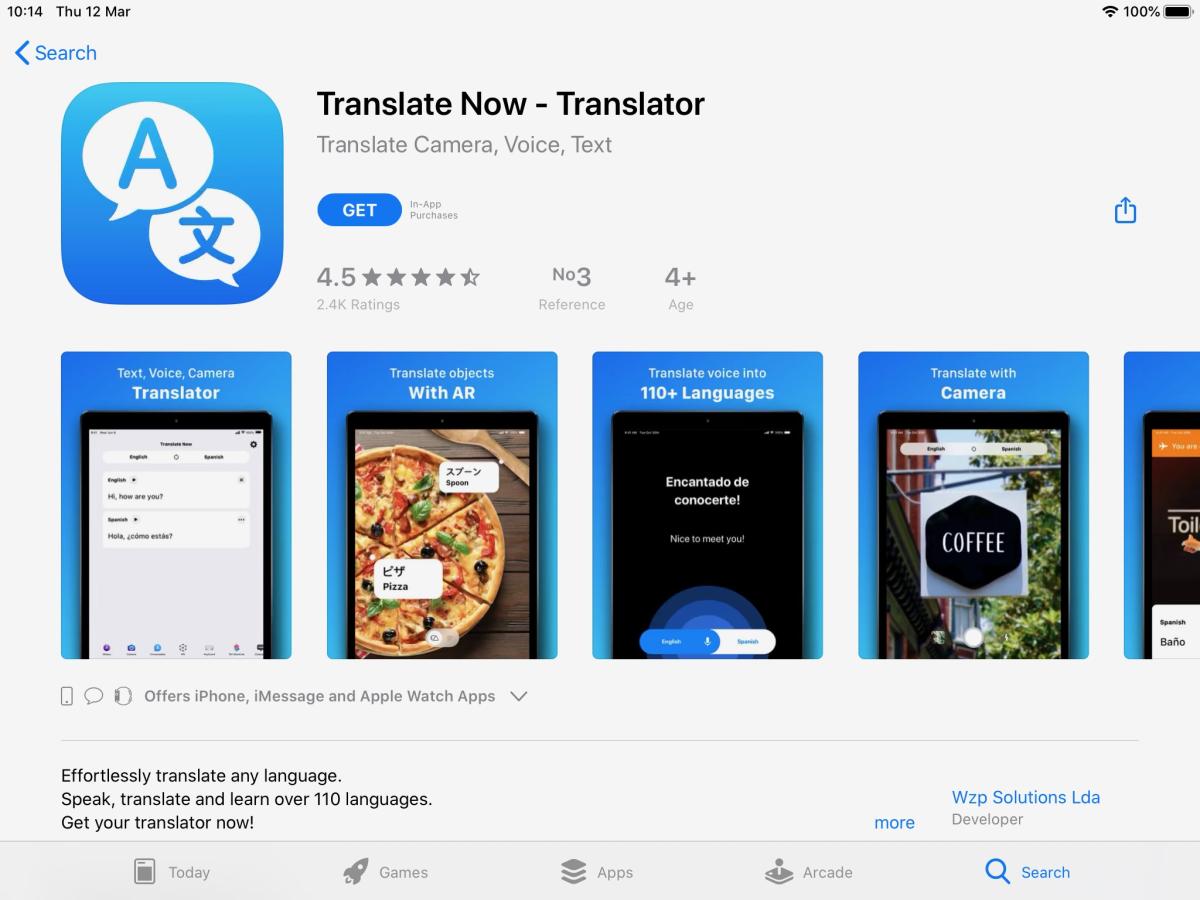 There are some useful tools you can use for this such as AppLaunchpad and Mockuphone.
Display your best features on the first 2 screenshots
Preferably work with portrait orientation
Use all your screenshot slots
Show the interface or navigation of your app, this summarizes what your app offers
Don't just use screenshots but make visuals supported with text to explain the information on the screenshots
If your app supports dark mode, include at least one screenshot that showcases that experience
An app preview video should show the features, functionality and UI of your app in a short clip. It should reflect the experience of using your app.
App previews auto-play with muted audio when users view your product page, so make sure the first few seconds of your video are visually compelling. App preview poster frames appear whenever videos do not auto-play.
Use copy to support your video since the preview will auto-play on mute
Show your best features and what differentiates you from your competitors
Make it a real experience within the app and not a professional promo video with some screenshots. Users expect to get to know your app, they don't want 'just' a commercial.
On the Google Play console you can add a promotional video by entering a YouTube URL.
There is no 30 second time restriction here like there is with Apple, although we advise you keeping it to 2-minutes maximum.

App store keyword optimization
In order to optimize your listing for a search on the App Store, the first thing you need to think of is ALL the search queries that one can use to find your product in the store.
Brainstorm the initial list of all the keywords related to your app – including the main features your application offers and the main tasks it makes easier for your users. Think about what value your product brings to the users, what need does it solve? All of these will form the basis of the keywords list.
If you need some help to identify the best keywords to use for your app, a tool like TheTool can be useful.
Once you've identified a list of keywords to work on, it is time to analyze them and see which ones are worth targeting in order to optimize your ranking.
Compare those keywords with what you learned by analyzing your competitors keywords - and by market analysis.
Keep in mind that it is easy to identify popular keywords and appealing to use them but understand that for a new application it can be quite challenging to fight for top search rankings for popular search terms, so a better approach is to go for more specific keywords that have a lower search volume but where the probability will be higher for the user to find exactly what he is looking for using a specific search. Specific keywords have less volume of traffic and less competition so try to focus on such keywords and cover a big area of search queries related to your app. That way, you will expand your reach and maximize your visibility in search.
The App Store and the Google Play Store have two very different approaches for ASO keywords.
The App Store has a 100-character keyword field with terms separated by commas and no spaces. So obviously, you need to choose wisely and it should go without saying that you should get as close to this 100-character limit as you can.
Specifically, for the App Store:
Don't use the same keyword in plural and singular, just chose the one with the best numbers
Avoid names of categories or the word app
Avoid repeating keywords
Avoid special characters
Don't use keywords you already use in your app name and subtitle
Google Play doesn't have that section and scans your app's description to extract relevant keywords. Here you have 4,000 characters to describe your app. Like we mentioned in the description section, describe your app in a natural, customer-facing language. You can repeat your most important keywords but not over 5 times. However, be careful not to overdo it, as keyword stuffing can get your app penalized, leading to a drop in your ranking.

Localize your app listing
We strongly recommend localizing your product page. Everyone prefers to see the app is in their local language. However, a 'blind' translation doesn't work here. When you are localizing your app for a different country, you are getting in touch with a different culture, with different search and behavioral habits.
When opening up to a new country, adapt your keywords, your description, provide screenshots and a video in that language, think of culture-specific engagement options. This is crucial for your app optimization.
Localizing can boost your downloads, but it also creates the expectation that sales and technical support are available in the local language. You should only localize your app listing if your support and website is localized. Otherwise this can cause bad reviews.

Encourage ratings and reviews / Encourage positive reviews
We all read ratings and if they're not great, we read a few reviews to understand why. Reviews and ratings play a big part in how well you rank in your category, and subsequently how well your app performs overall.
The key is to gather the best ratings. For this you should delay asking for a rating until there's a likely moment of constructive feedback. Ask visitors that stay in your app 50% longer than average, ask users that opened every single issue you published in the last 5 months. Define scenario's that prove a high level of engagement with your app and only ask for a rating to users that reach that level.
Don't take the risk for a bad rating. For this you could first ask the user whether he is enjoying your app. If he's not, offer him the option to fill out a feedback form. If he is, ask him if he wants to rate your app.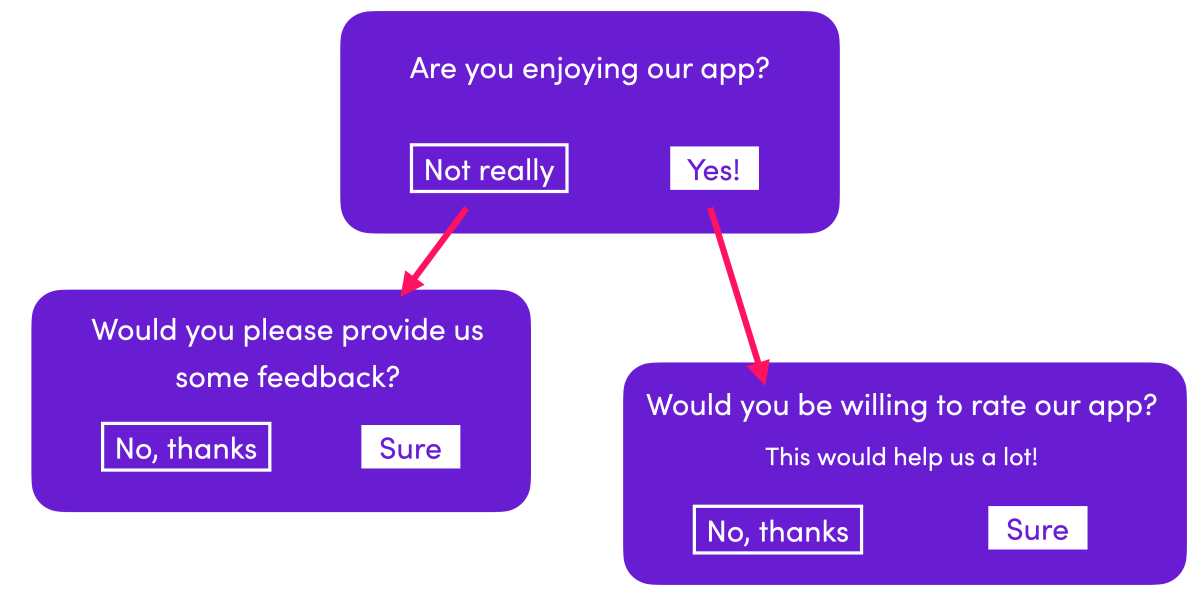 The key is to encourage satisfied users to leave positive reviews and deflect negative reviews by using a "send feedback" option.
Don't do this too often, run such a campaign once or twice a year maximum.
Apptentive is a tool you can use to develop such campaigns.
If a satisfied or engaged user is willing to rate your app you can also ask him to write a review for your app.
In reality, only a vocal minority will take the time to write a review, those who either love or hate your app. Most of your customers lie somewhere in between these two extremes and require that extra engagement or prompt to give their feedback. With intelligent rating prompts, you can boost your rating and encourage positive reviews.
But keep in mind that you won't be able to avoid negative reviews. Here it is important to provide feedback to the reviewers. Show them you care about them and you appreciate their feedback. Don't argue on negative reviews, just show you're concerned. Only commit to things you can realize and always try to solve problems and explain the steps you intend to take. This way, people that read reviews, will understand you are active and you care about your customers. This will help them accept a negative review.

Update frequently / What's new
Mobile customers are looking for apps that are constantly improving, with regular updates based on customer feedback. Apps that are frequently updated are considered by both the app store and the customers to have a higher value and be more customer-centric. Consequently, regular app updates correspond to better reviews as each new and improved version of the app should naturally receive higher ratings than the version before.
We publish new updates of our software more or less on a monthly basis. We recommend our customers update their app at least once every quarter.
We have to update our software because we continue to optimize our platform and continue to develop new features. Also, the environment we're working in continuously changes and so we sometimes need to make adjustments to make sure your apps keep working on most devices.
You can only lose if you wait to update your app for a long time:
The risk for problems with your next update will be much the amount of changes will have a bigger impact for your app
Many of your users may already have experienced problems with your app and may already have dumped it
Some of your users could be so annoyed that they rate your app badly and perhaps write a negative review which influenced potential new users not to download your app
Your users understand you don't really care about your app and they will automatically use it less frequently
Because you don't update your app and you get bad ratings and your ranking in searches goes down
When you update your app, mention what you added and improved on your product page or store listing. Update the Promotional text/Promo text, perhaps even update the description and the keywords.
Also, in the app, try to announce the new and improved parts/services clearly so that the user becomes more aware of your efforts.
You can even consider sending your users an email (if you have that info) and to send them a push notification. The goal is for your users to be aware of, and value your efforts and your app.
Learn from players like Netflix. You need not communicate frequently but at least once a quarter and preferably once a month if you want to remain top of mind.

Increase traffic with outside promotion / Drive traffic to your product page
App Store Optimization is just one tool in your mobile marketing kit. You can optimize your product page but you will only address people that are searching in the app stores.
You know your target groups and you are probably already in contact with them using other media so why not also use those media to guide them to your product page?
On top of this, the more traffic you drive to your product page the higher it will rank in search results.
Setup regular campaigns about your app. Email your target groups, use a QR code to drive traffic from your print communication/advertising to your product page, link to your app from your website, promote your product page on your social media accounts.
Give your target groups a reason to download your app. If you're a publisher, perhaps you can differentiate your offer between print, web and mobile and offer exclusive content in your app. Or offer combined subscriptions, print during the weekend and your app and website continuously. If you manufacture a product or identify as a brand, offer those same brand-related services in your app.
See your app as a new product. When you launch a new product you communicate about it, not just once but repeatedly. You can't just put your product on the shelf in the supermarket and wait to see what happens. Drive buyers to that shelf!
App indexing will also help you drive traffic to your product page from web search engines. One could find your app content by searching Google or another web search engine.
With Twixl you can also publish your app to the web which makes it possible for search engines to index your content. Someone searching for specific content could find that content on the web, and those users can then still be guided to your product page in the app stores by linking to this page.

Use app store analytics
Just like Google Analytics for your website, there are several app store analytics tools to help you with your ASO.
You'll be able to monitor your individual keyword ranking, they'll help you with your research for potential new keywords and will even suggest new keywords. You'll be able to see where you stand in relation to your competition.
We already mentioned AppAnnie.
Others are:
They'll show you what you're doing wrong and what you can do to improve your app store ranking.

Test and monitor regularly
ASO is an ongoing process, it requires a keen eye, a penchant for analytics, and regular check-ins.
There are a number of things you need to keep monitoring.
Your competitors:
Which keywords do they use, how is their offering evolving, did they update their description?
How does your ranking evolve in relation to your keywords?
How is your conversion rate on installs?
How do your sales evolve?
What are the new guidelines and offerings from the app stores?
When you make changes, it's important to make them one at a time, and then wait for a while to see whether they have any impact. Only if you want to change your strategy, can you make different changes at once. Otherwise it will be difficult to interpret the result. Also, don't make changes just before holiday periods, traffic during holiday periods is often very different, and you won't be able to identify the source of the difference in results.
Both the App Store and Google Play went through many changes over the last year and continue to do so. Make sure your app continues to comply with the most recent guidelines and fill in your product page properly. Be aware of new regulations that Apple or Google may announce, so you can prepare for new updates.

App size
Your app should not weigh over 100 MB to make sure it doesn't take too long to download over a mobile connection.
With Twixl you need not bother about this because we manage the app size, but it explains why we are sometimes reluctant to add extra SDKs to our app to integrate some specific services from social media platforms or advertising solutions. For that reason, we also make the content downloadable on demand, after the app has been installed.
Next to this we also automatically limit the total volume of disk space that your app can take up on a user's device. Why? To avoid your user deleting your app because it lists among the top apps in the storage overview, frequently checked when a user runs out of storage space. It is already difficult enough to get your app on a user's device, so when it's there do everything to make certain it remains.
Trends
Finally, we would like to share some trends we see in the market coming from our friends at appfigures.
More of your competitors will leverage ASO.
This implies that just optimizing your keywords and getting everything right may no longer be sufficient, so to be successful this will need to become an ongoing process. If you don't, your competitors will.
Apple and Google will make change their search algorithms fundamentally.
Apple and Google are working to fine-tune their search algorithms to give users fresh and relevant results. We expect Apple to devote more time to get rid of hacks that allow some apps to game their way to a higher rank. With the release of iOS 13, Apple started cracking down on some of the black-hat techniques. We also expect Apple to start indexing descriptions.
On the other end, we believe Google will give more emphasis to current performance. Right now, the algorithm looks at the all-time downloads of an app to determine how high to rank it in relevant keywords, which makes it harder for newer apps to compete with incumbents. Just like Google changed how they compute the average rating in 2019, we expect the algorithm to focus on more recent downloads which will allow for much faster iterations and open up more opportunities.

Longer, more specific and exclusive keywords will bring on new opportunities.
With more developers optimizing, including the already popular apps, the shorter and more generic terms have become very crowded and hard to compete for. But as the stores' auto-complete becomes smarter longer, more specific and exclusive search terms will start to increase in popularity and offer more optimization opportunities.
Getting a better rank will become a factor of good keyword research.

Developers/publishers who will not update their app frequently will lose any traction.
Because there will be more competition and more developers updating their app frequently, the ones that won't will feel the negative impact.

Page conversion will matter more than ever.
Getting more users to see your app is the first half of good ASO. The other, which is as important, is how many of those users actually download it. That's your on-page optimization, and given the focus on optimization, we believe the developers who will win at ASO will be those that pay close attention to how well impressions convert into downloads.

Now you have this knowledge, it is up to you to apply it.
Make your checklist on what's relevant for your app and get started!