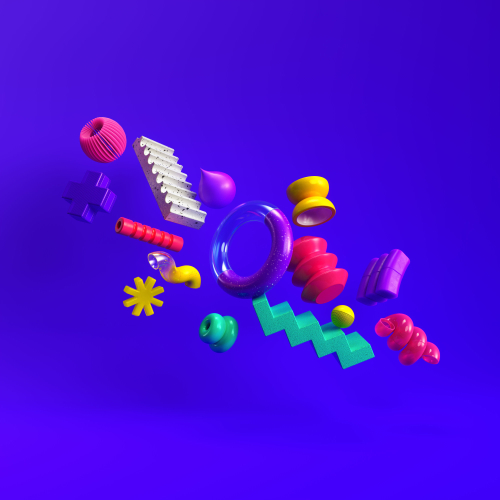 Twixl compared to
AEM Mobile
Twixl Media
29-05-2020
Market
This blog post was written by a customer who switched from AEM Mobile to Twixl at the end of 2019.
In this blog, she shares her experience and explains how Twixl compares to AEM Mobile.

The process
Twixl has long been a strong competitor to AEM Mobile. From a pricing perspective, there is no comparison. From a feature perspective, Twixl is in constant development with frequent new releases and has caught up to AEM Mobile in most features. And now that AEM Mobile is going away, it's time to look to where you can move your content so that your applications are not disrupted.
Choosing Twixl was easy from a pricing point of view. Compared to what we were paying to Adobe, this left us with extra budget for an agency to train our team on the new platform, and to help us convert our existing apps. Of course there was an overlap. We decided to give ourselves 6 months with both solutions in a phased approach; 6 months to convert and test 3 existing apps one by one. We started with a two-day training for our team. While our partner developed the app interface and setup the app, our focus was on the content. Converting existing content and creating new content.
Once the first app was ready, we tested the app with a small group of dedicated users before replacing the AEM Mobile app. Testing revealed that a one on one conversion wasn't the best approach, because users expected the app to behave in exactly the same way as before, which is difficult to realize. We then created a brand new interface and used this opportunity to even add some new features and content types, which resulted in very positive feedback.
Within four months, our first comprehensive sales app was completely migrated to Twixl, and everything worked fluently, including our entitlement setup. We can easily create new content just like we did before, and we find that publishing that content is now even an easier process.
We are now focused on delivering two event apps over the next 2 months. Five months after the first formal training, we are ready to start exploring new apps, something we didn't think of doing for several years because of the prohibitive Adobe pricing. Twixl has a completely different approach with their licensing model: creating new apps doesn't need to have a big influence on our subscription cost.

Content features
Twixl's structure is similar to AEM Mobile's structure, meaning your teams trained to use AEM Mobile will experience a shallow learning curve in transitioning to AEM Mobile.
Like AEM Mobile, applications are built with collection (or browse) pages. Collections contain content. Instead of nesting collections inside of collections, each collection is independent, but Twixl uses "collection link" content items to navigate between collections.
One point where Twixl is slightly lacking is in the style of collection pages. Where in AEM Mobile fixed images could be used as backgrounds, Twixl, at this time, does not support this feature. Background colors can be customized, but the color is solid. This can be a sticking point at times as teams transition from AEM Mobile, but with a little work, great design with strong imagery is very much possible.
Content items are very similar in Twixl. Like AEM Mobile we can use InDesign generated content, HTML content and PDFs. But Twixl also offers the ability to directly upload images and movies and even stream content from YouTube or Vimeo, without any customization or extra integration. Gone are the days of dropping a video into an InDesign document, managing a bunch of settings and exporting as a .article file. Now, we can just drop our videos into our app.
Twixl also supports collection page HTML content. Like in AEM Mobile, this can be dynamic HTML content that will display on the collection page. A sports team can display up to the minute scores and standings on the home page. Dynamic slide shows, weather information, custom integrations into internal systems are all possible with these tools.

Twixl also grows the AEM Mobile feature set by offering completely offline HTML content or integration with outside, internet dependent services. This optimizes the experience for your users.
Overall, the content experience is not significantly different from AEM Mobile. Even the Twixl InDesign plugin feels very similar to the Adobe plugin.
Even though our plan is to move to HTML-based responsive content, we had a significant number of InDesign-based documents, which we converted with the 'Twixl Importer' conversion tool. This worked perfectly for us, although there isn't a full 100% feature parity.

Entitlement
One of the stand out features of Twixl is the integrated entitlement (login and user management). Anyone who worked in AEM knows the difficulties of integrating an entitlement system. Your app would need to reach out to your entitlement system to verify user information and then reach out to the Adobe system to unlock the right content, all while passing the information, in a properly encrypted format, through the app. These systems would cost tens of thousands of dollars and require constant maintenance.
Twixl has integrated basic entitlement into the system. Simply activate entitlement in your app, enter usernames and passwords and assign content. You can also assign users to groups to manage access to ease management, or assign promo codes or access keys, all in the Twixl platform. This basic level entitlement opens up many use cases that simply weren't possible because of the complexity and cost of building and maintaining a custom entitlement system.
That being said, if you have an existing AEM Mobile entitlement system, you can keep using it. Any investment you previously made does not need to go to waste with your transition to Twixl.
We all know that any transition between platforms is not painless, but Twixl offers a competitively comparative product to AEM Mobile that eases that transition. The ability to reuse existing content and then expand on that experience with a platform that is continuing to add features will breathe new life into your apps.
In addition to built-in entitlement, Twixl also offers 'Advanced scripting'. Our agency used this feature to filter language choices by user. It offers the ability to filter the content that is shown to your users, based on preferences you allow them to specify in the app, or based on device-specific info.

API
Twixl's focus is on mobile, although you can also publish your content to the web.
Having that focus, they understand the need to be open to integrate their platform with others. This is why they offer an "integration API" to integrate whatever CMS or even AEM with their platform so you could create your content using your trusted editor. Having that integration lets you then publish directly to your app.
The integration API also lets you extract data from the Twixl platform and use it in another solution. That way you can extract analytics info to integrate with a marketing automation tool or with a specific analytics platform.
At the moment we are evaluating an integration of our existing HTML editor against switching to a different editor that already offers tighter integration with Twixl, but where there would also be a learning curve.

Pricing
The pricing comparison is jaw dropping. Where AEM Mobile had an opaque pricing structure and required you to work with an Adobe sales-person to complete a purchase, Twixl, on the other hand, provides clear and flat annual pricing that starts at $2,500 USD for a single application and maxes out at $25,000 USD for unlimited application development. It is worth noting that Twixl sets restrictions on the amount of bandwidth used on an annual basis, but, starting at 2 terabytes and going up to 20TB per year, customers rarely run into overages.
We experience it as liberating to be able to have a subscription plan where we can create as many applications as we want to.

Conclusion
We were hesitant to switch to a new solution. It was clear to us that AEM Mobile was a dead end street, so we wanted to get ahead of the curve by taking our fate into our own hands. We also realized that, when making the switch to Twixl, it was a good moment to bring something new. It took us a bit more work than we originally expected, but it also improved our app and brought excitement to our internal creative team.
The most important aspect is the response from the business side. No complaints at all, on the contrary, they are happy with the renewed approach and attention. They even came back to us with new requests which we will be evaluating soon.
Moving to Twixl was a challenge that we handled together with our agency in a smooth way. The surprise was the new dynamic it created, not only in our team but also on the business side.
Jessica Hunter
US based financial service company