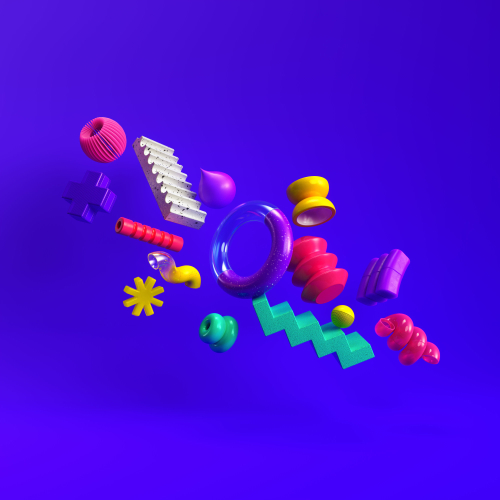 Apple News: what's the impact for publishers on mobile ?
Laurent Gerniers
30-06-2015
Market
First of all, we don't really have that many details yet about what Apple will actually be introducing as part of iOS9 in the US, UK & Australia (and probably later in other countries as well).
What we do know about Apple News:
It is based on an RSS-type newsfeed
It will include a content creation/management tool called News Publisher
It will be available for iOS only and targets mobile news consumption
Revenue will only be based on advertising and so content will be available for free
It will combine news content from different sources
Apple human editors (journalists) are to select ("curate") news from different publishers
Content can include photos and galleries, audio, video, maps and rich interactions such as animations
The reader will be able to set his preferences and will get a suggestion of categories and articles based on these preferences and on his reading behaviour
What we presume:
News Publisher will likely be web-based and will be like an automatic web stream of content
You could compare this new service to something like Flipboard or Zite, but with a better reading experience, by offering more enriched content.
Why is Apple introducing this service?
Why did Apple develop iTunes? In the same way that they wanted to reinvent music consumption, they may now think there is a need to reinvent the way we are consuming news content.
Apple's earnings model for news and magazine apps with 30% on subscriptions and in-app purchases has always received criticism from publishers, and Apple is well aware a lot of publishers have used workarounds to publish their content without having to pay those 30% (using direct entitlement). As big a market place that the App Store may be, Apple's Newsstand turned out not to be enough for publishers.
So now Apple is providing a different model with Apple News: a publisher earns 100% of the revenue from ads he sells himself, and 70% when iAd, Apple's advertising platform, sells ads for him. This approach is more attractive for publishers. They only need to provide their content in the Apple News format, the exact details of which have yet to be announced.
Is this a threat to the existing news and magazine apps?
First we think there is a major difference between news consumption and magazine consumption.
Magazine consumption is all about taking the time to read more in-depth articles about the subjects you value in the magazines (brands) that you appreciate. You expect a great reading experience with a lot of enriched content and quality journalism. When you read this type of content, you don't really want to see it presented according to standard templates. Having a plethora of different types of content is also not what you are looking for, as you will only take the time to read a selected group or maybe only one or two magazines when you are in 'magazine consumption' mode.
So if you take this point of view, then the Apple News initiative is clearly not going to replace magazine apps, but rather complement it. It can even become a valuable channel to attract new readers by offering e.g. a digest edition.
The way we consume daily news is completely different. We are looking for as much news as possible, obviously on the subjects we are interested in. So having an app that offers us this service can be valuable and if the content is offered for free, that's even better. We don't mind that this content is displayed according to a limited number of templates, we just focus on the content. We are usually not looking to absorb very much information on one subject, but we are hungry for a multitude of news snippets. Many readers trust a selected group of sources per point of interest, and visit these news sources on a daily basis. So the question is: will we change our habit and value a new source that has no track record related to news?
So from our point of view Apple News does have potential for pure daily news but it will be hard to change habits.
Also look at the way many people are already using apps like Flipboard & Zite today: they use them occasionally in addition to their trusted news sources just to find some more info but they are usually not their first choice. It is just a nice to have. They only offer the advantage of the aggregation of the news for your points of interest. But again there is also an order in the priorities you give to the subjects you are interested in, and for the top 5 you'll likely have your own sources.
The fact that this content is offered for free may be an issue! Previously many publishers made the mistake to only offer a lousy web-solution to their readers that made it impossible for them to monetize it. Today most of them are offering a real good product but find it very difficult to evolve from a free model to a paid model.
On mobile devices publishers did not make the mistake of offering their content for free so the reader does not yet have this expectation. If the Apple News app becomes successful this perception might change and become a real threat for publishers not being able to sell their subscriptions on mobile any more. So they should certainly consider whether they are prepared to switch to an advertising-only earnings model.
At the same time we have to say a majority of those publishers did not yet succeed in offering an enhanced reading experience to their mobile readers, and many are just publishing PDF replicas. So they are not able to create added value for those mobile editions when compared to print editions. Which explains why readers are not attracted to those publications and are not willing to pay for them.
Here Apple News could set new standards and really make it clear enriched content is the only way to go!
Can you use content created with Twixl Publisher for Apple News?
It is too early to say. Once we have received more information about the Apple News format, we will investigate the possibilities and evaluate how we can tie in our solution with Apple News.
What about Newsstand?
What is Newsstand? It is actually nothing more than a category of apps that offer the capability of downloading new content in the background, and that are organized in a special "Newsstand" folder.
In iOS9 the current Newsstand apps will continue to work in the same way, including the background download, but they will all become 'standard' apps with a regular app icon.
Conclusion
Apple News surely has the potential to become a channel for publishers, both news & magazines, to attract new readers to their own branded apps and in that way perhaps also generate more revenue.
But don't expect too much of it and don't put all your money on it, as branded apps remain the core business for publishing on mobile devices for the time being.